Google Comparison Shopping Service (CSS)
Save up to 20% of the costs per click with full Google Shopping performance!
Risk-free – non-binding & free of charge –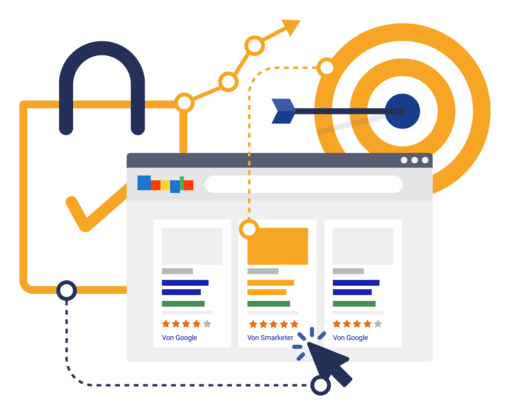 Our customers count on us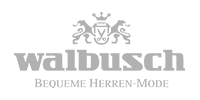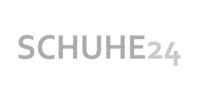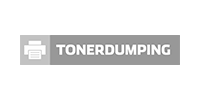 Comparison Shopping Services (CSS) are services that collect product offers from online merchants in order to direct users to the merchant websites in order to complete the sale there. A CSS portal therefore is a price comparison portal, where different products, services and prices can be compared.
Publish Google Shopping Ads through CSS-partners
Google Shopping is a CSS itself, that keeps up to 20% of the cost per click (CPC) price as its profit margin. By using a CSS partner such as Smarketer,
the Google profit margin of up to 20% is not applicable
from the CPC, so your offers remain more effective
.
Google allows the merchants of CSS partners to display shopping ads in the search engine page through a merchant center. These ads are then not shown as "by Google" but as "by Smarketer."


Advertisers are now receiving a sales advantage due to 20% lower click prices. To be more precise, this means that if a merchant bid of € 1 has been submitted through Google Shopping, Google will charge a profit margin of € 0.20 and only € 0.80 will be used for the actual placement of the shopping ad.
Don't pay more than you have to
As a certified Google CSS partner we provide a world-class technology platform and support you with the optimization of your Google Shopping Ads, so that you exceed your specific performance goals.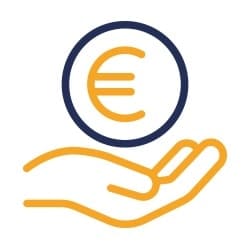 20% fewer advertising costs with the same turnover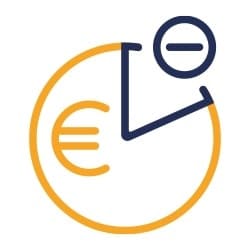 The additional profit margin costs paid to Google are not charged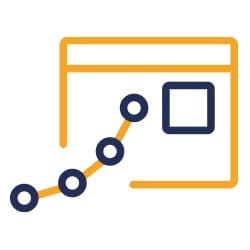 Increased
Visability of your Shopping Ads
DIRECT CSS PARTNER ADVANTAGES
As an ecommerce merchant you will benefit from all the Google Shopping advantages
Try it risk-free and switch back at any time for free.

By using a CSS partner you skip the Google profit margin of up to 20% of the CPC, so your bids become more effective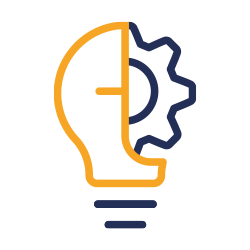 We have first-class experience from over 500+ migrations & more than 100 million published shopping items.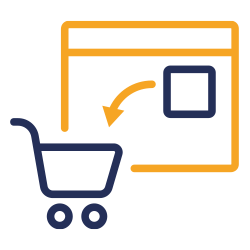 We publish your shopping products in the smarketer.shopping.de comparison portal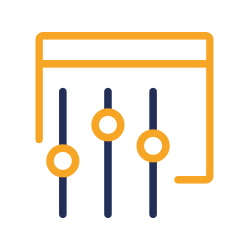 We would like to support you by optimally setting up your CSS accounts and consult with you on your shopping strategy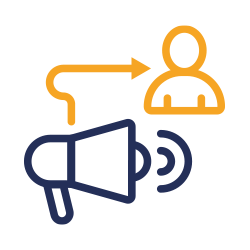 You have access to the highest shopping conversion rate that Google has to offer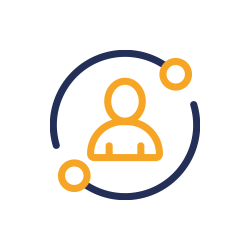 Full Service for you – we submit your products, manage your offers and optimize them to your target audience
Why should you choose us
as your CSS Partner?
Leave your Google Shopping success to the highly qualified experts of the largest Google Ads agency in Germany, Austria and Switzerland.
Smarketer.Shopping is a free & independent CSS partner for retailers and agencies. With many years of experience as a Google advertising agency, we have a solid know-how building and optimising shopping campaigns in all industries.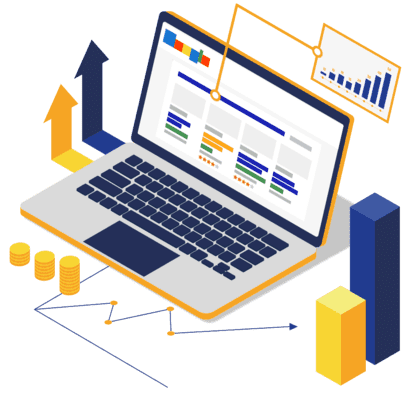 Contact us
For a quick and uncomplicated introduction, feel free to contact us risk-free. Start today and reach your full potential immediately.
Confirm the conversion
The transition and use of the CSS is incredibly simple. We only need a written conversion permit. As soon as we have it, you don't have to do anything else.
Conversion of your merchant center
With the confirmation we will have Google do the transition to CSS. As soon as this procedure is complete, we will let you know. The procedure usually takes just a few days, but by using an express transition it can be completed in 24h.
In order to further increase advertising presence there is the so-called "double listing." This is an option if you let your existing merchant center run next to your merchant center with us as CSS partner via Google Shopping. This means that both merchant centers can display your ads at the same time. However, to prevent your ads from competing with each other, a user will never see the same ad twice during a search. Our Smarketer CSS specialists will be happy to discuss the best strategy for your company with you.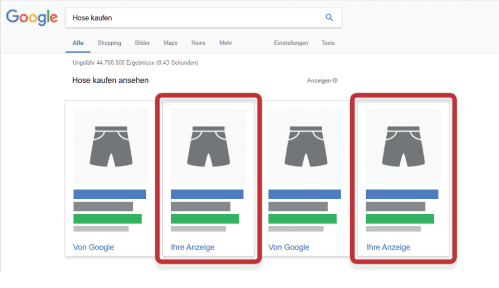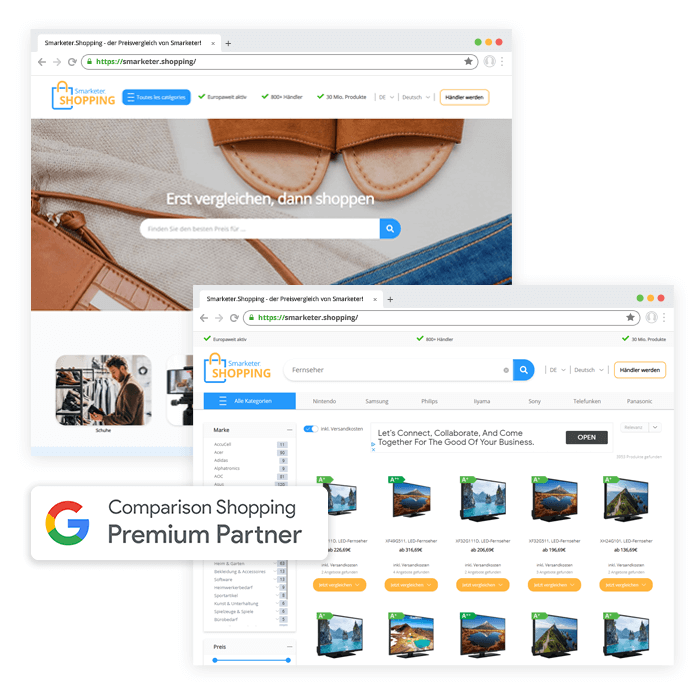 Through our shopping comparison portal Smarketer.Shopping, you can run Google Shopping campaigns as usual. Your advantage is that the cost per click (CPC), i.e. the price per click, will be more effective, as Google's 20% profit margin does not apply. This means that your bids are directly higher without changing the CPCs, without increasing the effective costs.
Benefit from organic traffic from our CSS platform with hundreds of thousands of visitors every month
Be the first to find out about new features in exclusive Google Ads betas for CSS participants
Get strategic support for your campaign optimization with our many years of experience
Optimize your performance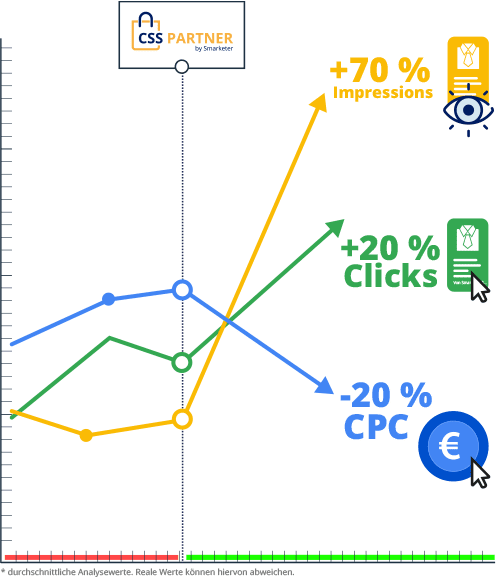 Increase your views & reach with Smarketer Google Product Listing Ads (PLA)s
By increasing budget efficiency, you can position yourself more optimally on the market and thus increase your coverage. Experience has shown that you can increase your views by up to 70% and thus claim an increased market share.
More clicks with Smarketer as CSS partner
By omitting the commission, you can now buy clicks with 100% of your advertising expenditure and thus increase your current volume by up to 20%. Your click prices are no longer charged a commission, which helps you to improve click rates in the long term.
Lower click prices for better cost efficiency
By using a CSS partner such as Smarketer, the Google margin of up to 20% on the CPC is eliminated, making your bids significantly more effective.
Frequently Asked Questions
Questions & answers
about CSS at a glance
For whom is Shopping CSS suitable?
All ecommerce merchants that are using Google Shopping, should use the CSS advantages. No matter what your budget might be, CSS is worthwhile for any merchant of any size because of the elimination of Google margin. Our price structure is designed in such a way that you as a retailer can take full advantage of the CSS benefits no matter your budget.
For which countries are CSS-Shopping ads valid?
The Google Shopping Ads through a CSS partner are available throughout Europe, in the following countries: Denmark, Germany, Finland, France, Greece, Ireland, Italy, Netherlands, Norway, Austria, Poland, Portugal, Romania, Slovakia, Spain, Hungary, Czech Republic, Sweden, Switzerland and the United Kingdom.
Why should you choose Smarketer as your CSS partner?
Smarketer's comparison portal is a free and independent CSS partner for retailers and smaller agencies. Thanks to our many years of experience as a Google advertising agency, we have in-depth know-how in setting up and optimizing shopping campaigns in all sectors. More than 80 account managers specialize in various industries and develop sustainable growth strategies. Smarketer.Shopping supports you in optimizing campaigns and their feeds and offers you total premium support.
What happens to my ads when we switch to CSS?
Your displays will continue to run as usual. The only two differences are the elimination of the Google profit margin and the addition of "by Smarketer" under the product image instead of "by Google."
Do you still have questions?
Start right away risk-free and get 3 months free with us. Simply send us an inquiry using the form below.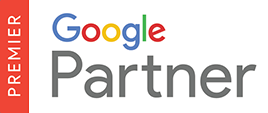 In 2009, the British comparison shopping service Foundem filed a complaint against Google with the EU competition authority that was joined by several comparison portals. The complaint was that Google was using its market position to place their own results above those from other comparison portals. This resulted in large growth in the Google Shopping Service, as alternative sites would get fewer new visitors. After negotiations, the EU commission decided to issue a fine of 2.4 billion euros. Additional fines were promised should Google not take actions to create fair competition. Firstly, the comparison platform (known as "Google Shopping") was separated from the holding for the European market: Google Shopping Europe (GSE) is now its own business and has to remain competitive. That means that Google receives a margin of the click offer from merchants, to fund itself. Other comparison portals can also advertise on the Google Shopping platform, its financing method is subject to the respective CSS portal, the bid margin charged by Google is dropped.
As your partner for Google or Bing Ads, we will take you to your turnover target. Smarketer is using the full spectrum of SEA marketing, such as search, display ads, remarketing, mail promotion, Google Shopping as well as mobile marketing and App marketing.
By doing this David Gabriel, founder of the largest Google Ads only agency on the German-speaking market, puts a lot of value on premium quality ads, and builds on a fantastic team of SEA experts, who know their jobs inside out: Google Ads marketing.